I'd love to share something I recently came across in a GREAT book that I highly recommend. It's called, "Barking Up The Wrong Tree: The Surprising Science Behind Why Everything You Know About Success Is (Mostly) Wrong," written by Eric Barker. (I only just now noticed the play on his name!) The author used to be a Hollywood screenwriter and he writes with such a casual, entertaining style. He's fun to read.
One of the things Eric talks about in this book is applying the strategy of designing games, a billion dollar industry, to the structure of our lives. I'm not a gamer, beyond the occasional board game nights with friends. Years ago, my husband bought me a Wii for Christmas. I was so excited! But it mostly just collected dust. He included with it my first (and only) game, Mario Cart, and became highly agitated by how slowly I drove my cart. It was a failed experiment.
But THIS was fascinating to me. Because as a Highly Sensitive Person it made particular sense to me. Everything Eric wrote was like a blueprint for how HSPs thrive in their work!
There's a rule that game design engineers follow, led by the acronym– Whiny Neutered Goats Fly– (maybe they could have come up with a better acronym) that stands for everything a game needs in order to be fun and addictive!
They need to be: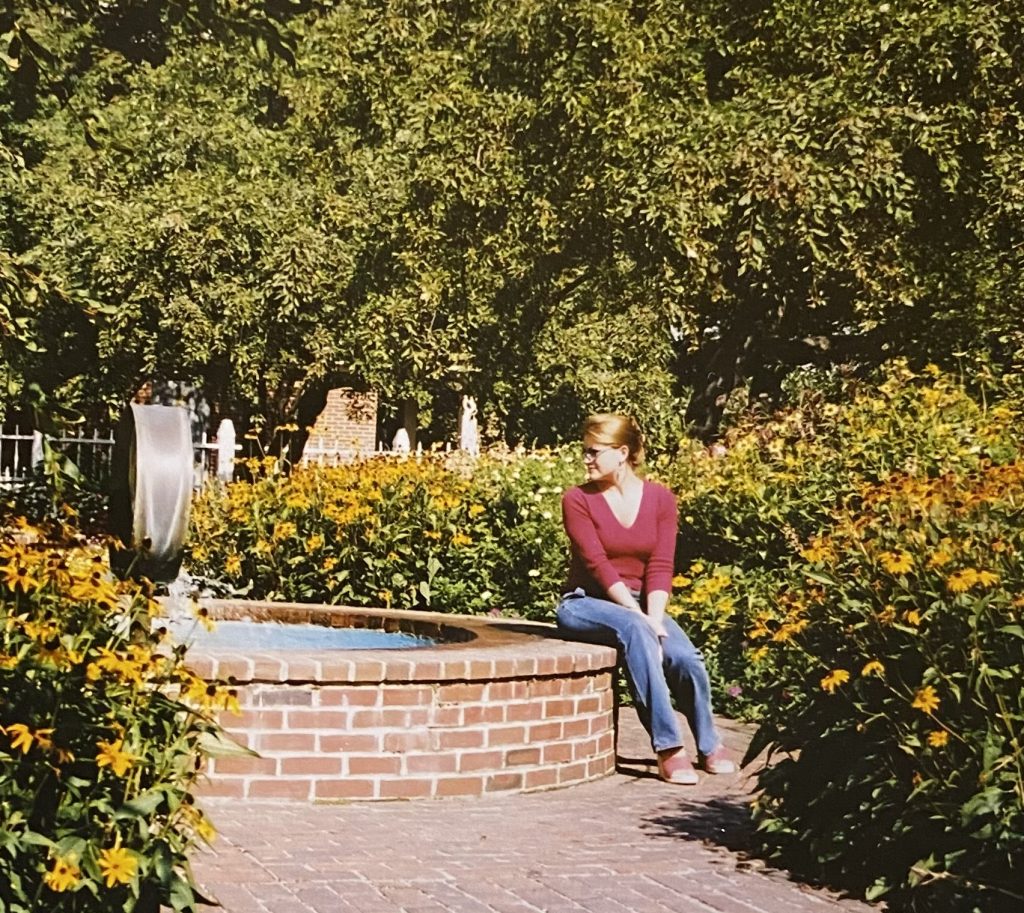 Winnable
with Novel challenges,
clearly defined Goals
and they need to provide frequent, positive Feedback.
But MBA Eric Barker pointed out that our careers and lives need exactly the same factors. And I completely agree. So, Highly Sensitive reader, I invite you to think about this in the context of your work, no matter what that work looks like.
So let's break it down.
1.) Winnable
Are the rules in your life clearly defined? We have to intuitively know what a "win" means for us in our work. Are there a thousand obstacles put in your path by circumstances out of your control, by your own fear of growth, or maybe even poor management making your wins practically impossible? This is something to scrutinize. If you believe this to be the case, how can you outwit the roadblocks? How can you create the right amount of justifiable optimism which makes difficult tasks fun?
Have you ever seen those videos of ingenious people who create ridiculously engineered elaborate measures to keep the squirrel out of the birdfeeder only to be outwitted by the squirrel every time? The squirrel won't accept defeat, goes full mission impossible, and before you know it he's right there sitting in the middle of the bird feeder again.
Sometimes we have to be the squirrel in the search for our own happiness.
Some things we have no control over. We may not be able to overhaul how other people operate, or what the board members ultimately value, or even how many people respond positively to the artistry of our creative work. Sometimes we can't immediately change the fact that our work days are twelve hours long and the demands never ending. But we do need to recognize that where we are right now is a choice.
And if we're sticking with this choice, then we have to define for ourselves what 'winnable' means for us, given the parameters available to us, from exactly where we stand in this moment. Only from there can we possibly create a winnable paradigm.
And sometimes we have to recognize and fully admit that maybe this particular game isn't winnable. If we're being abused in the work place, or sexually harassed, or discriminated against with no support…or if the work is just simply killing us… it's time to move on and find a new game elsewhere. One where the objective isn't to destroy us.

2.) Novel Challenges
Our brains love novelty, newness. In fact our brains require it to properly function. How can we stimulate our work life by bringing in something new? Generally speaking, innovation is highly valued in every industry. I used to love it when an employee came to me requesting a more pivotal role in x,y or z or offering to be the resident subject matter expert on something relevant that they happened to love.
Think of how you'd love to grow in your business or workplace, something that also benefits the entire organization, and then go with it. There's no limit to what you can create.
If you're craving novelty, but are in a place that does not value your desire to grow while also providing increased value to the organization, if they discourage originality, creativity and innovation to the detriment of the company, then something is seriously broken. Maybe you're an incredibly creative person and things aren't winnable for you there. Consider a new game.
3.) Goals
Good games are crystal clear about what you need for a win. They serve to focus you and guide your decision making. Even if you're stuck at a job you can't stand, and feel trapped in it, you can create bite-sized chapters of time that are goal focused. For example, tell yourself something like, "In the next two months I'm going to research all possibilities for how I could be happier in this workplace". And then earnestly get to work and do it. Uncover every possibility. Talk to people. Tell your co-workers, business partners, or managers that you're on a quest for greater fulfillment. They may provide valuable insight! Sometimes people don't think they can make changes to their situation when in fact those changes end up supported and even rewarded.
When a dream becomes a goal.
I'll never forget one night, years ago, when I had dinner with a co-worker, both of us miserable in corporate America. We loved to commiserate with each other about how frustrated we were, which wasn't a very healthy practice. But this night I said to her, "I just want to leave all of this and become an executive/ transformational coach," expecting her to scoff at my whimsical, indulgent idea (we were working in forensic toxicology). But she didn't. She put down her fork, inhaled deeply and said, "You'd be such a master at that!", slamming her hand on the table. You better believe that positively influenced me. A seed of a tremendous goal was planted that night, thanks to finding the courage to share something I was pondering with somebody I worked with.
The truth is, our brains LOVE new goals. In fact, people who are great at making and achieving goals are so aware of the intoxicatingly good feelings that a rush of dopamine produces, they just want to keep creating them, no matter how big or small. I'm a goal junkie myself.
4.) Feedback
In a game, you always know where you stand and what you've done to earn a penalty or reward. In our own life, rewards have to come from a place of meaning. It's been proven time and again that intrinsic rewards (those that come from within, from a place of purpose and meaning) are much more effective and sustaining than extrinsic rewards (external rewards, like pay raises and bonuses).
Good games keep you going by giving frequent, immediate feedback. I wish I could say that the majority of business owners and CEOs know how important positive, productive feedback is, but many are woefully deficient, which tends to trickle down throughout the entire organization. But even if that's the case, don't be afraid to ask for it. Say something like, "I work better with a little constructive feedback and welcome any positive insight you may have for me and my performance here."
When you work alone.
Lack of feedback is the killer for many entrepreneurs because we generally work alone. We don't have a team to bounce things off of. This is the area I really need to watch in my own life. When my feedback starts to sound like crickets on a dark summer night, I can feel my spirit start to wilt. That's why establishing a community is so important to me. YOU are my team. And I have to build relationships with other spirited professionals I love, so we can grow together, share together, and have empathy for each other when we need it.
Are you giving and getting enough feedback? This is so important.
And maybe even more importantly than external feedback is the practice of asking for your own. Ask yourself if what you're doing has meaning for you. Ask yourself how you're doing. Honestly evaluate how you could be doing things better, more effectively, with more heart and soul. Ask yourself if you're intellectually stimulated and if the answer is no, ask yourself how to remedy that. We don't check in enough with the one person who can truly make a difference in our happiness…our self.
I hope something here feels useful to you and inspires you to re-evaluate your relationship to your work. I hope it helps you to ponder how you can make it more than just tolerable. How can you make it more inspired, or if you already love what you do, how can you make it even more winnable for you.
What is bad can always get better. And what is good can always become more meaningful. And how HSPs thrive in their work always, always, can be traced back to how meaningful it feels.
Please leave me a comment below to let me know what resonated for you! I love to hear from you!
Much Love,
Kristy