It's true, my friend. Small talk can feel painful to an HSP.
One thing every Highly Sensitive Person has in common is that across the board we hate small talk. In fact, if you want to see the world's most awkward display, just try to engage me in small talk. It's cringy. I just can't do it.
The reason Highly Sensitive People have a hard time with small talk is because our energetic makeup is designed for rich, deep, meaningful connections. For right or wrong, expending energy on something that our brain processes as pointless is practically impossible. Where another might enjoy the ping-pong cadence of small talk, the HSP is actually stressed by it.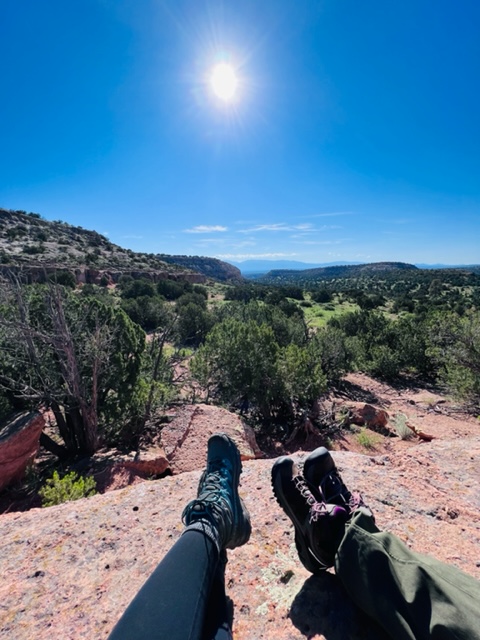 Fortunately for me my work is transpersonal psychology, and transformational coaching is more deep-sea diving than snorkeling. I'm right at home when navigating through a person's soul and psyche.
But every now and then the situation calls for something a little more light, like when I'm just starting to work with somebody and I'm trying to get an idea about how they process. It's so fulfilling to spend that first hour with a brand new client, asking them light but deep questions designed to help me read their responses, their psychological reflexes, and yes, their blocks and wounds too.
I often say that Transformational Coaching is alchemy.
It's transforming the seemingly immutable carbon of our psyche and spirit (stuckness and stagnancy) to gold –by helping us illuminate, amplify, and build upon our natural born super powers.
Being a crystal-clear mirror for somebody (no projections, no judgements) is the first step in my professional process. For me, that begins with assessing how easily they "light up". Because I read people's energy fields, I have observed that the right question can literally cause sparks of light to shoot like stars right out of a person's aura! This means their spirit is so, so relieved to be able to express fully in a fast-paced world that sometimes seems to reward superficiality while starving the soul.
Today I'm sharing five questions that never fail to elicit the person-turned-roman-candle phenomenon. You might be surprised at how simple they are, but I promise if you ask these questions to deep-feeling, or highly sensitive friends, family, or co-workers you will get some beautiful responses.
These aren't a cure for your dislike of small talk, but they can definitely feel like an antidote.
1.) How did that experience impact you?
Use any experience they have recently shared with you, especially if you're sensing that they're attempting to make casual light of something that deeply affected them. Highly Sensitive People often have a learned reflex to apologize for or attempt to diminish their deep feelings. They've likely spent a lifetime hearing that they're "too sensitive". Asking this question helps to bypass that reflex, giving them the permission to be truthful in their expression.
2.) What is one thing you've done recently that you've found fulfilling?
Highly Sensitive People have a deep need for feeling their life has purpose and meaning. Sometimes that need is so great, and their tendency for perfectionism so acute, that they forget that "Purpose" is a way of being, a state of mind…not always a tangible destination. Asking them to zoom in and simply focus on one example that felt fulfilling is a way to momentarily take the pressure off their psyche, and re-set their perspective.
3.) What makes you feel truly seen and appreciated?
This question, whether or not a person is Highly Sensitive, is a lavender bath for the soul. Period.
4.) In your opinion, what makes you different from the societal norm?
It's such a relief to come out of hiding and share the ways we just don't feel like we fit in. And it can also be a great way for a person to hear, "OMG me too!!" ~ which is strong medicine for any Highly Sensitive Person.
5.) What is one thing most people don't know about you?
Let me just answer this one, rather than explain it…I love Godzilla. I love South Korean cinema. I'm not calm, cool, and collected around grasshoppers. And even though eco-psychology is my life, and earth medicine is my religion, I'm afraid to put my bare feet on the dirt…I could go on and on! (Feels so good to bring those deep personas to the surface where they can feel the sun on their skin!)
So easy, but so energizing too.
If you're looking for a detox for your spirit, try answering these questions with friends you trust (everybody takes a turn to answer), with your partner, or with your family. As with any deep sharing experience, we need to discern that the group is safe enough to be open and honest, and we also need to discern just how deep we should go, depending on the people we're with. (This is the journey of learning boundaries, a keystone to resilience as a Highly Sensitive Person.)
The rules for deep sharing are always:
1.) No negative feedback at all.
2.) No advice, guidance, or "teaching" unless it's directly asked for.
3.) No interrupting, or rushing a person's answer.
If you're reading this right now…
…thank you for being a light in the world, for reading my articles, for sharing this passion for deeper living, and for showing up every day while making the planet a better place with your empathy, heart, and spirit.
Reach out with any questions, okay? And tell me in the comments how you'll use these questions!
Much Love!
Kristy