From the first page, Stark Raving Zen is as riveting as it is brave, raw, and true. Such clarity and authenticity are rare and sorely needed in these times. Though speaking of supernatural and at times terrifying things, the voice remains casual, with humor, humanity, and lightness.
Sweetland writes of feeling released from shackles. Stark Raving Zen has the same effect on readers, permitting us to face our own demons, releasing us from unseen chains, and inviting us to join the author in becoming our full, unadulterated, authentic selves.
Stark Raving Zen, which could be called Learning to Trust Yourself, unflinchingly tells the incredible tale of a spiritual crisis and awakening. If this is what it takes to develop a mind and intuition as beautiful and brilliant as Kristy Sweetland's, sign me up!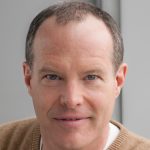 Psychologist, Educator, and Author of Full Heart Living: Conversations With the Happiest People I Know