The S.T.A.R. Philosophy Fascinated Observer's Guide is a delightful book. Creatively interwoven stories, exercises, and reflection provide a flexible framework that encourages and supports spiritual seekers who desire greater richness, insight, and–above all else–renewed fascination with the wonders of every day's magical possibilities. The focus on play is especially welcome.
Author of The LIGHT Process: Living in the Razor's Edge of Change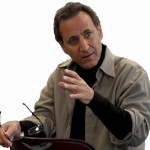 S.T.A.R. Philosophy Fascinated Observer's Guide is wide-ranging. From the material and the physical to the spiritual and metaphysical. From dollars and cents to our human capacity to feel and connect with the world around us, from the serious challenges of our life and globe to the simplicity of experiencing life through the playful ways of a child. Sweetland and Brown have created a powerful encouragement, a wave of energy that will carry you closer to your true self. What better destination can there be? It turns conventional ideas on their heads, truly embodying a spiritual wisdom that offers a paradigm where we not only go after what we want and who we are, but realize that it is going after us."
Author of Talking Back To Dr. Phil: Alternatives to Mainstream Psychology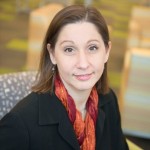 Readers will find much to stimulate thinking, energize the spirit, and deepen self-awareness in the pages of this book. Kristy and Nina elegantly weave personal narratives, professional examples, and informative prose into an authentic guide for truly living a life of purpose. Filled with opportunities for integrating the philosophical material in to real-life applications, Kristy and Nina have paved an avenue for us to heal and develop into reflective, observant, awake, and aware beings serving our souls and our communities.
Midwest Meditation and Psychotherapy Institute
Author of Cultivating Gratitude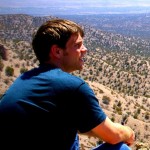 Kristy's devotion to her work in transformation has given her an ability to help me reach places inside myself I hardly knew existed five years ago. I have come to understand that these places, though difficult to navigate, are critical to my growth. Her assistance has helped me stay grounded and nurtured while seeing and feeling what I need to, in order to fall more madly in love with my world, all those around me, and even myself. This work is her gift. Her gift is her living, breathing purpose. It gives me great hope to know that she is out there doing her work in the world. I strongly recommend Kristy to everyone I know.
Director of Recruitment
Westminster College, MO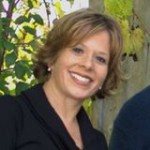 My experience with Kristy as my coach was very enlightening. She took me on a step by step approach to address my leadership deficiencies and refine my positive supervisory traits. She recommended techniques to help me continue to hone my skills and ensured that I followed up on them. Kristy's caring demeanor allowed our sessions to flow effortlessly. Kristy's attitude and techniques helped me grow as a supervisor, where I gained so much confidence. I highly recommend her!
Branch Chief, Employee Relations
USDA Forest Service
Milwaukee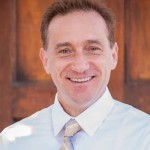 Kristy is not just another coach. She is a gift that cannot be easily categorized. My coaching relationship with her is *the* fundamental work in my life. It is the platform upon which I have: confronted my energy drains, articulated my true desires, addressed some fears (more to come!), tapped into my body's wisdom (versus my incessantly analytical mind), and accepted my better self. She is a trusted partner in my adventure which is still unfolding. There is nobody else I want to trust with this role.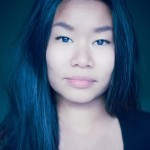 Talking with Kristy is like talking directly to your soul. Your true inner self which was too afraid to speak up before, suddenly finds its voice. There is safe space that is felt immediately in her presence and you find that as you are talking, you are actually revealing things to yourself as much as you are with her, things you never realized before or accepted as truth. It surprises you, but at the same time, you feel so deeply connected to the truth of it that it hits you like lightening.
Owner/Designer
Ocean Phoenix House
San Francisco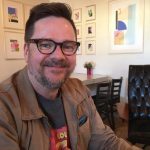 My coaching sessions with Kristy were a catalyst for real change in my life, with results that are undeniable. Kristy's guidance and perception are instrumental in providing the focus and clarity to define my intentions, set them, and move forward. After a session, the speed at which positive shifts come to me are nothing less than astonishing. Working with Kristy has been one of the best things I've done for myself and I recommend her completely.
Identity and Access Management
Arctic Wolf Networks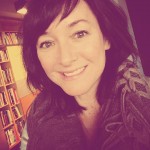 Kristy is the very best kind of life coach, with a graduate degree in transpersonal psychology, and she's gifted with a little bit of magic. She won't tell you this, but it's true. She has a way of seeing the bigger picture– and I mean infinite. Kristy is an intuitive, humble, and magical guide. Talking with her is medicine for the spirit. A friend of mine also works with Kristy and said after a session, "I feel like I'm glowing!" I want everyone to have the benefit of glowing with Kristy.
Marketing Manager
Brand Experience at MOBE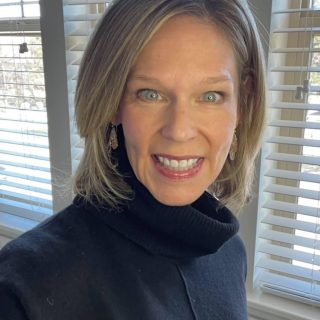 Kristy has the ability to ask the right questions – the direct and simple questions – which cut through my inner dialogue and never-ending cycle of self-analysis and self-doubt. She is able to help me refocus on my goals and the steps I need to take to reach those goals. I value and admire Kristy's well-managed balance of her strong background in psychology and her natural intuitive abilities.
Owner
Middle Space Wellness