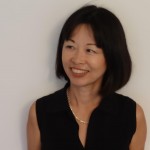 When I first met Kristy she immediately surrounded me with her positive and compassionate energy! I was able to open up and freely talk with her. One of the big issues I was carrying in my life was low-self esteem. I grew up in a country where I was not allowed to be who I am. I had a habit of keeping myself small, which affected my self-confidence. Kristy helped me turn what I thought were shortcomings into positive aspects. I felt truly heard and validated. I am grateful that she recognized and articulated my essence and potential. Our work together gave meaning to my struggles and experiences in life. Kristy profoundly changed my life! I have started expressing who I am more freely, and I am lighter and happier. Even if I get stuck again, I know who I can talk to.
Japanese Hospitality Training & Consulting
Coaching with Aloha, LLC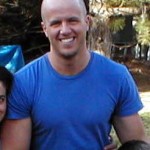 Kristy Sweetland has helped me change my life in ways I never dreamed possible. We as humans always face challenges personally or professionally. Kristy is a compassionate, intuitive person and has an incredible empathic ability to help others sort through these difficult or challenging circumstances. Her coaching has truly been one of the most transformative events of my life and I feel so blessed to call her a friend. Kristy is a transcendent soul and I will forever be thankful for her role in helping me change my life.
CEO (founder)
Gatehouse Information Technology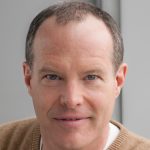 From the first page, Stark Raving Zen is as riveting as it is brave, raw, and true. Such clarity and authenticity are rare and sorely needed in these times. Though speaking of supernatural and at times terrifying things, the voice remains casual, with humor, humanity, and lightness.

Sweetland writes of feeling released from shackles. Stark Raving Zen has the same effect on readers, permitting us to face our own demons, releasing us from unseen chains, and inviting us to join the author in becoming our full, unadulterated, authentic selves.

Stark Raving Zen, which could be called Learning to Trust Yourself, unflinchingly tells the incredible tale of a spiritual crisis and awakening. If this is what it takes to develop a mind and intuition as beautiful and brilliant as Kristy Sweetland's, sign me up!
Psychologist, Educator, and Author of Full Heart Living: Conversations With the Happiest People I Know
When reality ceases to be real and the surreal takes over, there is nothing to do but place one foot in front of the other and take each moment as it comes.  One aspect of shamanism is the belief that whatever happens in the moment is your reality.  What you're experiencing at the time is real for you.  Imagine, though, what it would be like to be conversing with an angel one moment and fighting off a horde of the undead the next—all within the space of 15 minutes. These are the kinds of trials that happened to Kristy, and kept happening for the better part of a month.

Regardless of one's belief in the supernatural or lack thereof, Stark Raving Zen is a real page-turner.  Readers will travel every step of this journey with Kristy—thrilled by the fearsome beauty of the Southwestern landscape, comforted by the calm presence of her angel dog Arya, hearts beating double-time in anticipation of whatever new challenge will present itself, just around the next curve in the road.

Publisher, Winds of Change Press / Four Winds Journal

When you read the pages of this extraordinary book, expect to take a journey unlike one you've ever imagined. Kristy's vivid life experiences and her deft ability to express them with vulnerability, insight and a mastery of language is a raw and beneficent revelation that leaves the reader awed, shell-shocked and renewed.

Kristy courageously exposes her life and her truth-seeking to the reader, and compels us to look inward at our own lives as well, at our own truth, our own unique path. As a reader, I was not only taken into Kristy's experiences with her, but also given access to her internal dialogue and self-analysis that accompany each profound, enchanting, horrific encounter with her own psyche and her place in this world. The words on these pages are completely transporting, and Kristy expertly mingles academic analysis, deep emotion and self-awareness with fantastic if reluctant self-acceptance. It calls us to break through the barriers that constrain our lives and to live according to our own truth.

Emmy-winning Producer & Writer; Author of Get In The Ring: The Tale of Bruno the Boxer

Every session with Kristy is a game changer. She is magical without even trying to be!

Owner/Founder

Rife Masonry

Seattle, WA

Kristy's manner is so compassionate, her attentiveness is resolute, and her ability to get to the root of the issue is remarkable. She is open, honest, and incredibly intuitive. I always finish my sessions empowered with a new sense of purpose.

Owner / Artist

Lake Of The Owls Ceramics