The Focus of My Life Coaching Services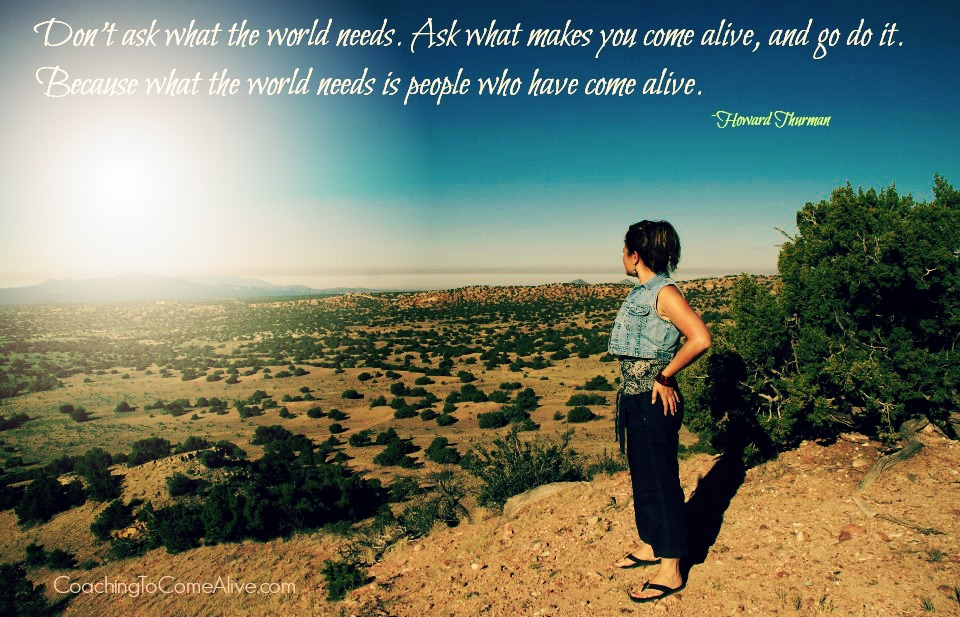 I help people live their dreams and navigate the big changes required to do so.
The focus of my life coaching services is in the release of deep blocks associated with fear, self-doubt, and unseen patterns which work to impede life goals and hinder the recognition of our own passion and purpose.
My professional work is intuitive and skilled, bridging the ignored, hidden, or shadow aspects of Self back into communication with our everyday ego-consciousness, where change can take place. In this reunion, the foundation for authenticity, creative freedom, and progress can be built and new behaviors can be integrated. I believe that we are all intuitive and creative, and each of us carries our own unique gifts.
The unraveling, fostering, and development of these gifts is where our own power lies. In this journey, we find unlimited potential. In this journey, all aspects of our life come alive.
Do you want to find the courage to change careers, become more effective in your work, find a soul-partner, or welcome financial abundance into your life? Do you have a big dream inside of you, you're desperate to bring to life? Maybe you want to improve your communication or find a new way of being which brings you peace, connection, and purpose? Maybe you're looking to deepen your spiritual practice. Whatever your dream, I'm your partner who lives to assist you in bringing it to life. I live for your victories!
I work in both personal coaching and executive coaching. I have provided life coaching services to a base of international clients throughout Asia, Europe, North America, & Australia, from diverse industries such as:
Software development
Publishing
Creative Arts
Event Production
Divisions of federal government
Marketing/Publicity
Health Care
Education
Finance
Veterinary medicine
Legal
Civil and industrial engineering
Film production
I'm also proud to be on the executive coaching roster for Keystone International, LLC.
How My Life Coaching Services Work
I work by phone or Skype with clients all over the world. I work in-person, or by phone or Skype, with clients in Santa Fe. Whatever your preference. My sessions are approximately 50 minutes.
Please accept a FREE 15 minute introductory call to determine if my coaching is right for you.
Coaching tends to produce rapid, sustaining results. A significant boost to your energy reserves (bringing you to a place of innovation vs. stagnation) can occur in as little as four sessions. If you're looking for a quick energy boost, I recommend starting with four sessions, and then reassessing your goals. Transforming deep-seated behaviors which tend to chronically hold us back in life requires a greater commitment. This is the work of re-directing and creating new neural pathways (neuroplasticity). There is no right or wrong, only what it takes to bring you to that next level.
Are you interested in learning more about the results of my life coaching services? Read some testimonials?