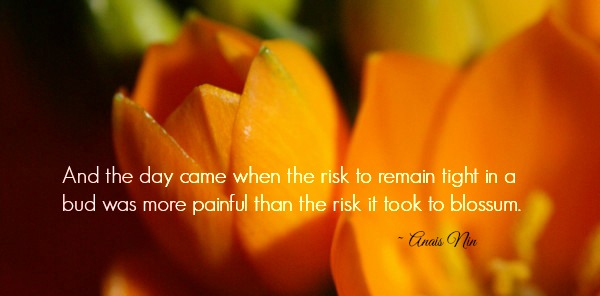 A little something about me…
For eight years I referred to myself as an executive and transformational coach, which felt technically correct but not exactly complete. I am definitely proud of the fact that in order to become a credentialed executive and personal life coach I went through a rigorous educational journey, which augmented my life/work/intuitive experience.
However, at a certain point in my professional evolution my clients started telling me that the term "coaching" wasn't accurately capturing the full scope of our work together. So I dug deep and embraced a new title for my work– Transformational Alchemist– because I help guide my clients through the carbon of destructive patterns and stuck energy, into the healing fire of transformation, finally reaching the pure gold of their best life. Intuition, energy work, psychology, and science enjoy a healthy marriage within my practice, and I devote myself to the alchemy of this rare balance.
I am also a critically acclaimed author of two published books (my third is currently in progress). My most recent publication, "Stark Raving Zen: A Memoir of Coming Alive" is an award-winning memoir of my personal journey of psychological healing through the doorway of a profound, life-changing spiritual awakening. In 2021 Stark Raving Zen won the National Indie Excellence Award in the Spiritual Category.
A brief history of how I arrived here…
I spent twenty glorious years in the field of veterinary medicine working in general practice, emergency, and referral hospitals before I landed in a corporate management role which included the hiring, mentoring and coaching of my employees. I came to love this facet of my work, and I craved more of it.
That passion fueled me into a new direction with a single focus on what I loved—the mentoring and coaching. Having already earned a Bachelor's degree in Organizational Psychology, I enrolled in the graduate program of the Institute of Transpersonal Psychology in Palo Alto, California, committed to taking my coaching to a higher level. I earned a Master's degree in Transpersonal Psychology with a professional certificate in transformational coaching.
I specialize in the Highly Sensitive Person profile, because I am one myself. My life and professional journey has revolved around converting my own challenges of having an extremely sensitive nervous system into some of my strongest assets. It is my life's passion and purpose to help others do the same.
Take This Leap If…
The following are my areas of expertise. Are you excited for the alchemy of transformation? 
Recognizing and building the strengths of High Sensitivity
Building psychological resilience (how quickly we recover and bounce back from adversity)
Creating a high-performance life
How to foster a more resourceful, high-functioning mindset
Confidence-building
Improving communication skills
Fostering leadership development for the Highly Sensitive
Examining, setting, and achieving life-goals
Personal development through healing a reactive nervous system
Self motivation & learning self care
Spiritual awakening
Increasing intuition (including energy grounding, clearing, and protection for empaths)
Building emotional intelligence
Connecting to life purpose and meaning
Learning healthy boundaries & identifying codependent patterns
I am credentialed through the International Coach Federation and am a member of the Association for Transpersonal Psychology. I take this field seriously and hold myself to the highest professional standards, while also focusing on the intuitive magic that builds when a person chooses to shine a light on their own dream-building. This work is powerful, energizing, life-changing, and can also be a lot of fun. If we have the pleasure of working together, you will experience all of it…the enchantment, the tears, the belly laughs, the deep psychology, the adrenaline of accomplishment, the sometimes shocking synchronicities, and the light-hearted moments of learning not to take ourselves so seriously.
A word about my style…
My coaching modality is based on the tenets of Positive Psychology, Transpersonal Psychology, and Appreciative Inquiry…all strengths-based, rooted in the science of flourishing. We will explore the entire range of human emotions while we work together. We'll sprinkle in the neuro-power of polyvagal theory, Buddhist psychology, and we will occasionally and unapologetically meander into the realm of full woo-woo.
I'm going to ask you to think in ways you've never thought before. I'm going to ask you to shake things up. I'm going to ask you to be the fearless explorer of your own possibilities, creating new neural-pathways and forging new answers to old patterns. This is the journey of self-empowerment. You will grow here. Your life will reflect that growth. Transformation is nothing more than sustainable, lasting change. It's learning new ways of being, so your 'doing' can start to serve you more powerfully in the world.
I live in Santa Fe, New Mexico, which I love dearly for its color, vibrancy, diversity, and mystical nature. I am thrilled that technology allows me to live where I love, while working as a life coach with those all over the map. You can read my books and my blog to learn more about what makes me tick.
Much Love,
Kristy